In 2016, Beech Hill was awarded Gold status as a Rights Respecting School. This means that we place the Convention on the Rights of the Child and the values of dignity, justice and respect at the front and centre of all that we do. We are currently working towards the reaccreditation for Gold.
We explore a focus Article from the UNCRC each fortnight through a lead-assembly and follow up work is completed in class and as part of holiday projects.
The Rights Respecting Schools Award (RRSA) recognises achievement in putting the United Nations Convention on the Rights of the Child (UNCRC) at the heart of a school's planning, policies, practice and ethos. A rights-respecting school not only teaches about children's rights but also models rights and respect in all its relationships: between teachers / adults and pupils, between adults and between pupils.
('Article 12 of the UNCRC – your right to be listened to and have your opinion respected').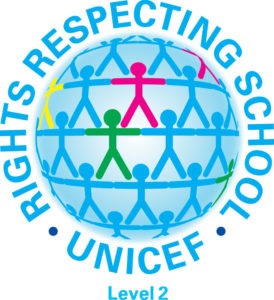 The Rights Respecting School Council is made up of elected members who give the school its 'pupil voice'. Members of the School Council are elected after giving a speech/presentation to their class about their ideas and how they plan on representing their class members' ideas and thoughts.
The School Council consists of one pupil from each class from Years 1 to 6.
Our Councillors this year are:
EYFS – Amaima Wakas
Year 1
Portugal – Hasnain Sarfaraz
New Zealand – Zarina Akther
Fiji – Inaaya Wali
Year 2
Switzerland – Aahil Nasir
Canada – Arwaa Hashmi
Year 3
Mexico – Sai Podapati
Morocco – Eisa Hussain
Jordan – Javeria Hussain
Year 4
Australia – Halima Hussain
South Africa – Alisha Ahmed
Year 5
France – Pranav Patil
Singapore – Danyal Ali
Egypt – Ismaiel Aziz
Year 6
China – Meem Sultana
Tanzania – Mustafa Mohammed
Please talk to your children at home about the Convention on the Rights of the Child, the Global Goals and what it means to be 'rights respecting'. You will find that our children are passionate, informed and eloquent about their aspirations for making the world a better place and responding to global challenges and contemporary issues