At Beech Hill School we are very proud to be a 'Rights Respecting School' and achieved our Level 2 Award in 2016.
The Rights Respecting Schools Award (RRSA) recognises achievement in putting the United Nations Convention on the Rights of the Child (UNCRC) at the heart of a school's planning, policies, practice and ethos. A rights-respecting school not only teaches about children's rights but also models rights and respect in all its relationships: between teachers / adults and pupils, between adults and between pupils.
 ('Article 12 of the UNCRC – your right to be listened to and have your opinion respected').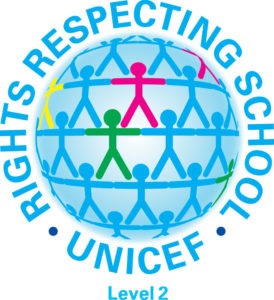 The Rights Respecting School Council is made up of elected members who give the school its 'pupil voice'. Members of the School Council are elected after giving a speech/presentation to their class about their ideas and how they plan on representing their class members' ideas and thoughts.
The School Council consists of one pupil from each class from Years 1 to 6.
Our Councillors this year are:
Fiji- Javeria
New Zealand- Saman
Portugal- Redha
Nigeria- Mahdi
Switzerland- Alisha
Jordan- Sara
Mexico- Sami
Morocco- Noor
China- Julia
Egypt- Safa
Tanzania- Aliya
France- Adan
Denmark- Zain
Singapore- Zahra
Year 6
Deputy Head Boy- Ibrahim K
Deputy Head Girl- Weronika
Head Boy- Fabian
Head Girl- Kashost
They meet once a month with our Assistant Head, Miss Jordan to discuss ideas and ways we can improve our school.