At Beech Hill, we value reading as a key life skill and are dedicated to enabling our pupils to become lifelong readers. We believe that reading is key for academic success and progress across the curriculum. We aim to instil a love of reading in our children and place this at the heart of everything we do. We provide children with experiences that will lead to rich language development so that at the end of their primary education with us, they are empowered with a breadth of vocabulary that they can build on in their future prospects. We want children to express themselves, be creative and expand their imagination through a broad range of stimulus.
How is our reading curriculum is constructed
Our Reading curriculum is designed to engage and enthuse our children with wider opportunities, exposing them to challenging texts which work alongside our creative curriculum and ultimately produce fluent, independent readers. For years 1 – 6, we follow the National Curriculum as defined by the Department for Education and in EYFS we follow the EYFS framework. Reading is taught through English lessons, discrete reading fluency/comprehension sessions and across the wider curriculum to support learning in different subjects. We plan tasks based on the skills from our progression of skills document, all taken from the National Curriculum. In English lessons, years 1 to 6, follow a whole-book teaching approach, meaning each year group studies one or two books a half term. These books are carefully chosen and regularly reviewed to ensure they deepen the learning in that half-term's topic and that they provide excellent opportunities for improving the reading skills of all children.
Reading Comprehension and Fluency
We teach reading comprehension, through using reading VIPERS. It is a whole class reading approach that equips pupils with the necessary skills to be successful readers. VIPERS stands for: vocabulary, infer, predict, explain, retrieve and sequence/summarise. These are all linked to the assessed strands in the end of key stage assessments. We use a range of high quality texts, images, picture books and films. We teach VIPERS through: discrete sessions, English lessons and across the wider curriculum. Teachers select texts matched to the attainment level of pupils; these texts promote subtle challenge and allow pupils to reinforce fluency, decoding and comprehension skills regularly.
Reading fluency practice takes place during either reading VIPER sessions or through either English lessons to help improve children's reading fluency and accuracy. Reading fluency is when children echo read the text with the teacher. By doing this, they are learning how to read with the correct level of intonation and expression and they get the opportunity to listen to what fluent reading sounds like. Children then text mark the text to show the intonation. They use different symbols to show where they should pause, where they should raise their voice, where they should add expression and where they should add extra expression. Pupils then answer questions about the text to show their understanding of the key reading strands.
Key Text Libraries and Repeated Text Libraries
Staff have collectively put together a selection of core books for each year group, with the aim to create a living library inside a child's mind and to promote a love of reading. Children are exposed to a range of texts and this is built on as they progress through year groups so they become familiar with a wide range of texts. The texts are shared through story time as well as in English lessons and lessons across the wider curriculum. Throughout school, story time is also implemented into the daily timetable. Teachers and support staff read to the children and model the use of intonation and expression; this helps to extend children's vocabulary and comprehension, as well as support their writing.
Sample – the full range can be found on each class' Seesaw.
Cultural Capital in Reading
'It is the essential knowledge that pupils need to be educated citizens, introducing them to the best that has been thought and said and helping to engender an appreciation of human creativity and achievement.'
Ofsted School Inspection Handbook 2019
Cultural Capital at Beech Hill is something we are passionate about throughout all subjects. Reading is an area that lends itself well to developing cultural capital. We aim to provide children with thought-provoking, diverse and texts through our year group key text libraries and topics; these may challenge the ideas of pupils, widen their knowledge and perspectives and form a good basis for debate. For example, Year 6 study World War II and read a book 'Anna at War' based around a Jewish German girl and the persecution she, her family, and all Jews in Germany endured. This not only educates the children about the second world war but also addresses pre-conceived stereotypes that all Germans were to blame when that is not at all the case.
Celebrating achievements in English is also very important for us at Beech Hill. In our weekly Gold Book assembly, there is an Accelerated Reader competition for Upper and Lower school. We also hold our annual Grammary Awards which celebrate children's achievements in reading and writing across school. We also provide children with a weekly newspaper so they can read about worldwide events to add to their growing knowledge of the world and current affairs.
We also celebrated National Poetry Day on October 1st 2020. Take a look at some of Year 6's National Poetry Day work. The children created some fantastic poems about conservation under the title 'There is no Planet B'.
Remote Learning
https://www.getepic.com/sign-in
Great news Beech Hill! Epic – a leading digital reading platform – is now available for all children during lockdown and it's completely free! There is so much to find on there; a collection of more than 40,000 popular and high-quality books. Not only that but they're beautifully illustrated and the site is easy to navigate
Teachers will also be able to assign books to pupils as well as share book collections. Epic School is available on iPads, iPhones, Android devices and any computer.
Your child's class teacher has put detailed instructions on Seesaw for you to access your child's account at home. If you need any support, please contact your child's class teacher via Seesaw


---
Introducing the Virtual School Library!
Oak National Academy and the National Literacy Trust have come together to launch a Virtual School Library to keep children reading during lockdown.
Every week, a popular children's author will become our 'Author of the Week' and provide a free book or audiobook and exclusive videos and activities aimed at primary school children, all available at
https://library.thenational.academy/
---
Oxford Reading Owl
https://www.oxfordowl.co.uk/login?active-tab=students
We have access to a range of eBooks Oxford Reading Owl. You can browse by age, level, book type and series. Please see below for login details.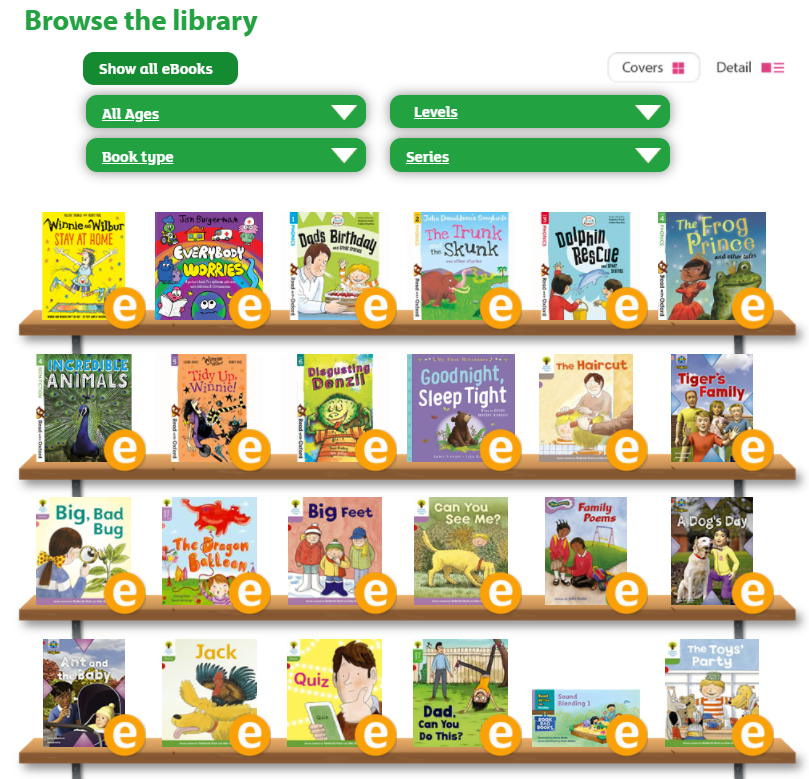 Foundation Stage
Year 1 and 2
Year 3
Year 4
Year 5 and 6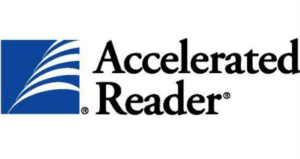 Children can access Accelerated Reader at home to take quizzes on the books they are reading. Please use the link below.