Beech Hill School is a National Support School and Shameem Hussain, the Headteacher, is a National Leader of Education. National Leaders of Education (NLEs) are outstanding headteachers or principals who, together with the staff in their schools, known as designated National Support Schools (NSS), use their skills and experience to support schools in challenging circumstances.
Beech Hill School has a very successful record of working with other schools, headteachers, groups of teachers and individual teachers in improving teaching and learning and pupil attainment and achievement. In addition to leading their own schools, NLEs work to increase the leadership capacity of other schools to help raise standards.
The school has two SLEs who have been supporting other schools through the Teamworks Teaching School Alliance. They are:
Samantha Bowling
I'm Samantha Bowling and I have been a teacher at Beech Hill School for the past 6 years. I started as a Newly Qualified Teacher and have predominantly worked in Lower Key Stage 2. I am currently working as part of the Year 2 team and the Assistant Headteacher for Inclusion.<
My role includes, but is not limited to, managing and supporting; the SENCO, a team of Support Assistants, the team of Teachers and all Teaching Assistants.  I hold a National award in Special Educational Needs Coordination in line with Government guidelines. Before becoming the Assistant Headteacher for Inclusion, I was the Lead SENCO and the Numeracy Coordinator before that. In July 2016, I was successful in my application in becoming an SLE for Special Educational Needs and I am looking forward to the next part of my professional journey. The SLE role will allow me to work alongside other professionals and support them in their personal journey. However, most importantly, I look forward to being able to improve the outcomes for children across Calderdale.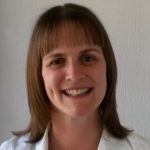 Sara Cockroft
I'm Sara Cockroft and I have been teaching for 13 years.  I spent 11 years working at Field Lane Primary School in Rastrick where I started as an NQT and eventually became Assistant Head of School.  I was responsible for managing a range of subjects, including French, PE, English and Maths.  I also mentored student teachers and NQTs.  The majority of my teaching experience was in Upper Key Stage 2.
I arrived at Beech Hill in 2014, initially as Maths coordinator and year 4 teacher.  I took on the additional role of associate lecturer at Leeds Beckett University.  In September 2015, I changed year groups to year 6 and became the English coordinator.  I have thoroughly enjoyed overseeing this curriculum area and helping children to develop a love for reading and writing.  This has led to me being a member of the Calderdale KS2 writing moderation team.  I am looking forward to having further opportunities to work alongside staff at other schools.